We all have dreams...some dream of Freedom and Equality, others dream of becoming famous and then there are those that simply dream of a having shoe that fits! We've all been there ladies, but for some of us this task is even more difficult. Generally, most shoes are made within size ranges of 6-10, maybe 11 but for you Amazons that have a larger sized foot, going into your local boutique or department store to find a cute pair of shoes may not prove to be so easy.
Luckily for you, I'm here!
Dream Shoes
...shoes of your dreams up to a size 16, offers a variety of styles from comfort shoes to the hottest stiletto heeled boots. Now there will be no excuse for you to not have a shoe to match that new hot dress you bought. Take a look at my 2 favorite picks...
Samanta KT $175
This pony hair, leopard print Mary-Jane shoe is adorned with Swarovski crystals in the buckle to give it that added feel of luxury. Don't be afraid to wear this shoe during the day with a pantsuit or add them to an evening ensemble to give it that extra flair! This shoe is available in sizes 11-13.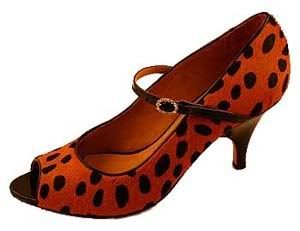 Stiletto Boot $125
Now, even though my shoes vary between a size 7-8, my biggest problem is finding boots to fit my shapely calfs...I wouldn't dare describe them in any other way! These stiletto boots are most chic and should be a staple in every woman's closet. These are 5 inch heels ladies, so if you're already long in the pants, these boots will have you towering over most of crowd, but no worries, you'll be looking Fab! 18" shaft circumference, with elastic as well, should secure a great fit and they are available in sizes 15-16 only! Quantities are low, so get on it if you want it!!!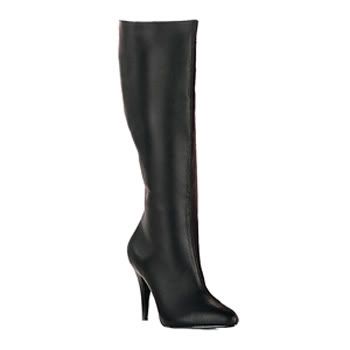 As to not disrespect the real "Dream" we should all be honoring today, below I have selected a video to honor the late, great Rev. Dr. Martin Luther King Jr. Enjoy...this video makes me miss the great musicians of the 80's!