So, I missed last week's Recap, but I'm back in effect today! My feelings towards this season are anything but psyched. Being one of my all time favorite shows, because it incorporates all things loved by
The Shoenista
(fashion, make-up, creativity and scores of gay men)I feel that the contestants this season just aren't measuring up to the talents of the past 4. I
believe
Bravo TV
is showing their ass...can I blame them, not really. Nonetheless, I tune in each week to see who will make a spectacle of themselves and prove how null and void of talent they really are. Wow, that was harsh...shrugs...moving right along!
Last nights challenge, "Bright Lights-Big City", was to create a design for a Night Out on the Town in NYC. The designers, and I use that term loosely this season, were to interpret scenes from around the city into their designs. They were able to take pictures of manic Manhattan at night and utilize them as inspiration. Apologetically, I do not have footage of their inspirations...maybe you can take a few guesses. View the following to see how it went. As for the shoes...
Bluefly
does not have all shoes featured on their website, so again, I improvised!
Designer: Kenley...THE WINNER! And rightfully so.
Inspiration: A tile that with a splash of color...or something. I heart this soooooo much. I'd wear it everywhere! My absolute fav!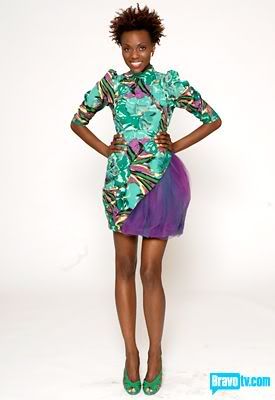 Roberto Cavalli
$508
Designer: Leanne
Inspiration: A tree planter. Executed beautifully!!!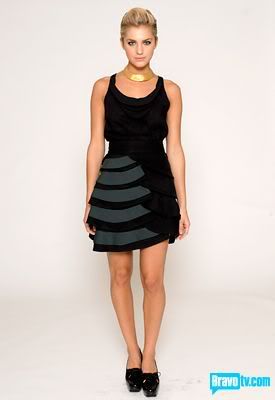 Gucci
$620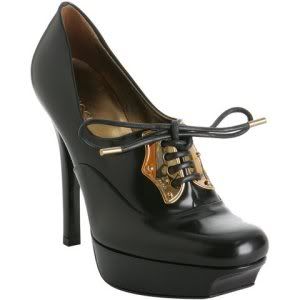 Designer: Blayne
Inspiration: I honestly cannot remember his inspiration. I must have been puke on the outside of some NYC local bar. Gross!
Gabriella Rocha
$60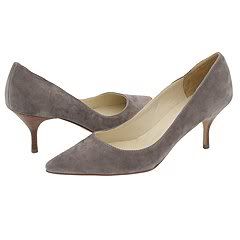 Designer: Daniel
Inspiration: Don't remember his either. I light post maybe?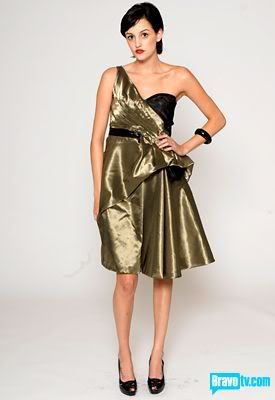 Stuart Weitzman
$171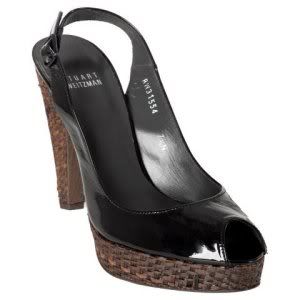 Designer: Jerrell
Inspiration: A tree? I dunno...he's pretty dull!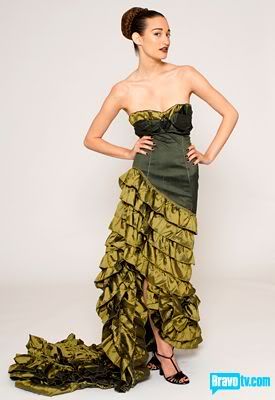 Charles David
$85.99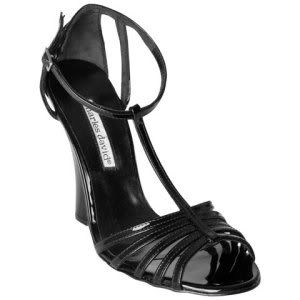 Designer: Joe
Inspiration: A light fixture, which he did replicate pretty well, even though I still thought it was a big snooze.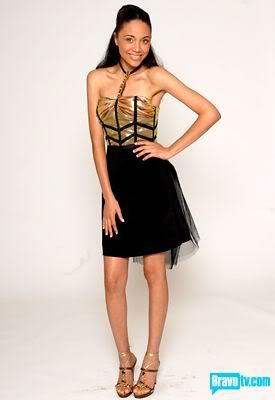 Guiseppe Zanotti
$341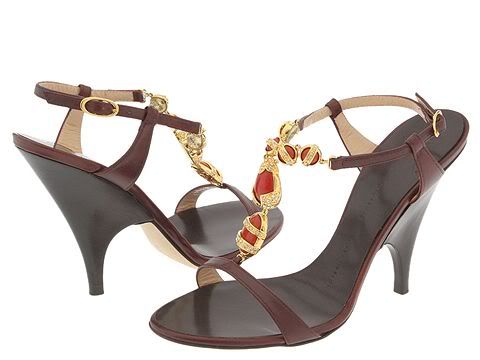 Designer: Kelli
Inspiration: Don't know, don't care...I likey alot!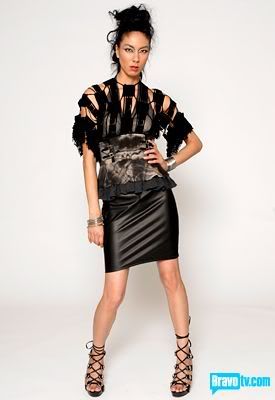 Guiseppe Zanotti
$909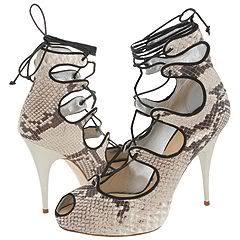 Designer: Korto
Inspiration: No idea! I do like it though. Simple. Elegant.
Versace
$528
Designer: Stella
Inspiration: Blayne's soon to be leather face!!! Seriously, I have no idea. It was going to be leather anyway, so does it matter????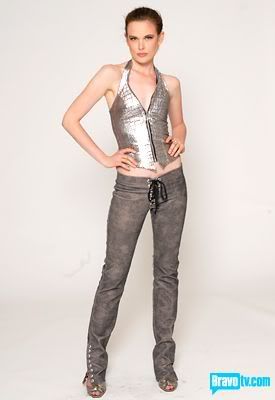 RSVP
$75
Designer: Suede
Inspiration: His fantasy tranny dress! I could have bought this at Rainbow Stores if I really wanted it. Really Suede, is that all that Suede is capable of?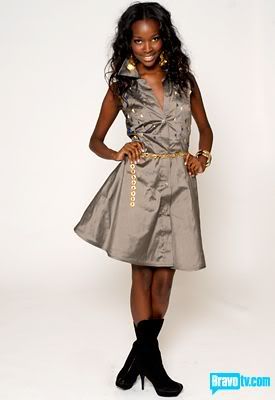 Yves Saint Laurent
$680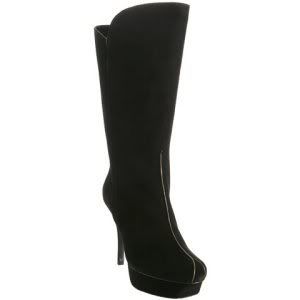 Designer: Terri
Inspiration: Graffiti. Eh, wasn't orgasmic enough for me!
Miu Miu
$344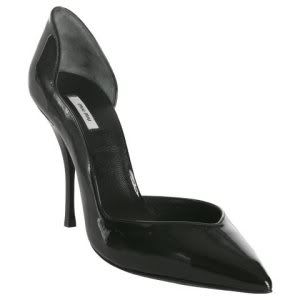 Designer: Keith, aka I take non-talented self way tooooo seriously
Inspiration: Charmin toilet tissue! I kid, I kid...it was a tattered newspaper, but its really the same thing no? Looks like shit to me.
Givenchy
$514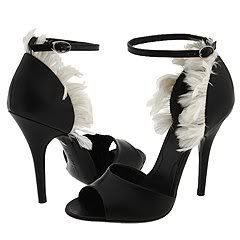 Designer: Jennifer
Inspiration: Her grandmother at age 5???? Had to be something OLD!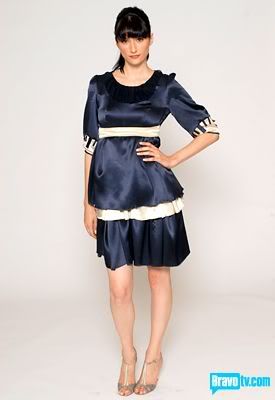 Bettye Muller $207.99
Designer: Emily...THE LOSER!
Inspiration: A streak of bright light against the dark night. Its quite possible that the light blinded her and she thought she saw
Chiquita Banana
in the pic!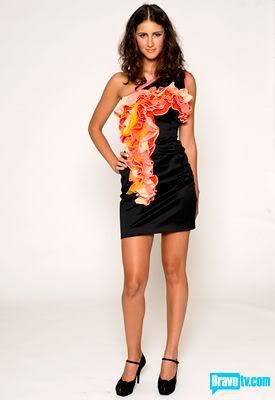 Yves Saint Laurent
$528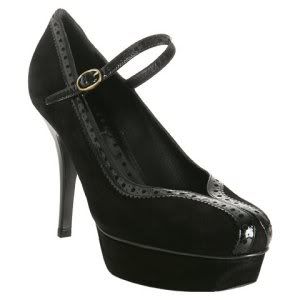 We'll wrap this up again next week. Let me know your thoughts!