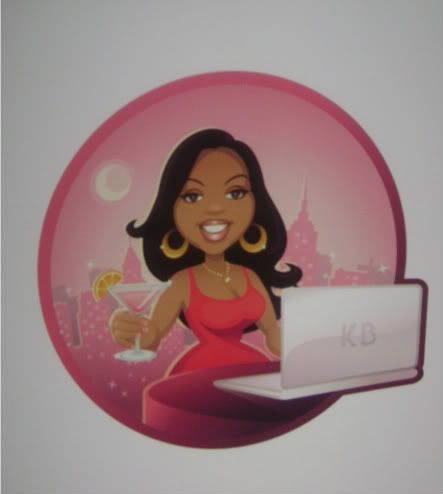 I really should be ashamed of myself for letting my updates fall to the wayside like this. All these lonely shoes and no one to talk about them, to them or to caress them...I really hope they forgive me! But Ms.
Kitty Bradshaw
, who threw an amazing soiree last night, chock full of tastemakers, beautiful people and personalities has once again inspired me to get my stilettos a-moving!!!! So, I'm sorry fellow Shoey's, not really a shoe coverage kinda day...but, look out for some hot steppers tomorrow!!!!
Ms. Kitty
celebrated her fabulous sites one year anniversary in classic Ms. Bradshaw fashion at the
Nightingale Lounge
in NYC. Not to be pegged as some common blogger, this little kitten is a definite mover, shaker and contact maker and was hand-picked to rep
The Gap
and their 1969 Born to Fit campaign. Which is why The Shoenista is trying to figure out which heels to don with my new Gap skinny's, courtesy of the overstuffed swag bag (goods from Sprite Green, Carol's Daughter, Uptown Mag, SouthPole and more)! I was even more surprised that those skinny's fit my not-so-skinny physique...I may just have to visit
The Gap
on my own time!
As for the crowd, well, you had to be there to witness all the great energy working its way throughout the room, but I definitely have a few action shots of what the true get-down was all about! Models in their 1969 jeans having an awesome time, the bevy of beauties draped in their summer show-offs and the gents just smoothing it all out! Oh, and let's not forget the sweetest part of the night...the infamous
Cake Man Raven
red velvet cupcakes! There was no better place to be last evening. Check it out for yourself and the slideshow in the sidebar and for even more
click here
! Thanks for welcoming me back and thank you Ms. Kitty!
The Crowd...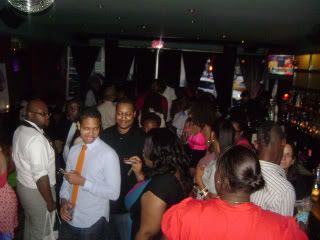 Hottie Matt and the Awesome Candice...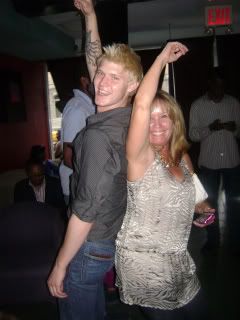 Delicioso! Cabot Cheese Sponsor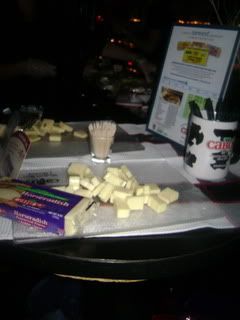 The Cake Man Raven Cuties...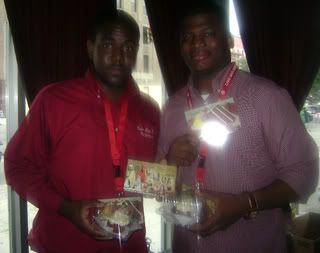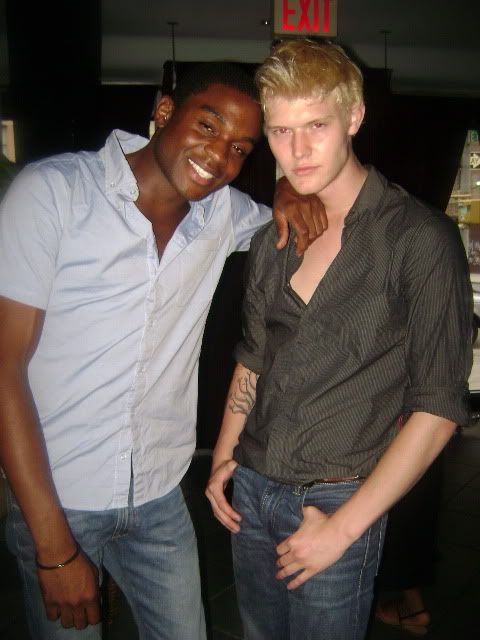 Swag Bag Central