Keeping up with the Jones' seems to be a way of life these days, even in these tough economic times. Everyone wants to look and feel like they are living up to what they see on television and in magazines. Yes, celebrities CAN afford all the new and hot goods, but do they really HAVE to? Probably not! Celebs are great marketing tools for companies and they obviously utilize them to their fullest capacity. This seasons fashion campaign, the sexy new liquor, the hottest new shoes...these are all sneaky ways companies get the average Joe to spend their do-re-mi!
Honestly, I see nothing wrong with wanting what you want, buy those $16oo Louboutins if you want...just make sure you can pay your rent, tuition and possibly buy some groceries! But, buying full price or simply buying may no longer even be necessary. Bag, Borrow or Steal made a huge impact on the bag snobs and bag-nistas and some new companies are going even further.
Rent me a Handbag
has clothing, bags and SHOES in stock!!! You can rent, buy and even lay-a-way! What? Insane! Yes, designer shoes that you can borrow or buy, weekly or monthly at ridiculous prices!
Pro: You're saving a sh*tload of money and can rent as long as you want or buy at a discounted price. You can become a member for even an even more discounted price. Borrow for a special event or night out or buy those fab shoes you always wanted!
Cons: Not always having your size in stock and although some goods are brand new some will be pre-worn. Limited sizes, and sometimes limited selections.
These 3 mamas below are just a sneak-peek in the wide selection that Rent-me-a-Handbag carries. Check them out, I seriously doubt that you'll be disappointed!
Chanel
Retail: $695, Rent as Member: $56/mo, Buy as Member: $348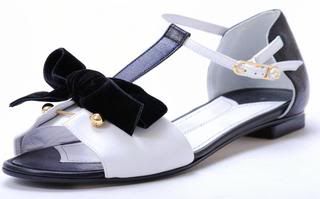 Christian Louboutin
Retail: $1,020, Rent as Member: $82/mo, Buy as Member: $714
Fendi
Retail: $615, Rent as Member: $49/mo, Buy as Member: $308